BLURB: A
marvel
: something you find amazing. Even ordinary-amazing. Like potatoes—because they make French fries happen. Like the perfect fries Adam and his mom used to make together.
An
oddity
: whatever gives you pause. Like the fact that there are hateful people in the world. Like Zayneb's teacher, who won't stop reminding the class how "bad" Muslims are.
But Zayneb, the only Muslim in class, isn't bad. She's angry.
When she gets suspended for confronting her teacher, and he begins investigating her activist friends, Zayneb heads to her aunt's house in Doha, Qatar, for an early start to spring break.
Fueled by the guilt of getting her friends in trouble, she resolves to try out a newer, "nicer" version of herself in a place where no one knows her.
Then her path crosses with Adam's.
Since he got diagnosed with multiple sclerosis in November, Adam's stopped going to classes, intent, instead, on perfecting the making of things. Intent on keeping the memory of his mom alive for his little sister.
Adam's also intent on keeping his diagnosis a secret from his grieving father.
Alone, Adam and Zayneb are playing roles for others, keeping their real thoughts locked away in their journals.
Until a marvel and an oddity occurs…
Marvel
: Adam and Zayneb meeting.
Oddity
: Adam and Zayneb meeting. (Goodreads).
Maybe that's what living is—recognizing the marvels and oddities around you.
Title:
Love From A to Z
Author:
S.K. Ali
Publication:
April 30th 2019 by Salaam Reads
Pages:
384
Genre:
YA, contemporary, romance
Reading Format:
E-book
Standalone
/
Series
review
⭐⭐⭐⭐⭐
First of all, I want to praise S.K. Ali for always writing books with a
wonderful and honest representation of the Muslim community.
Saints and Misfits, her previous book, is already in my all-time-favourite book list and this one managed to be in the list too. There are so many things that I love about this book and I don't know which one I should begin talking about...
This book managed to tackle some important issues but at the same time, it still felt like a very breezy romance book. I don't know how authors do this but they have the magic to have a light and fun narrative while discussing important issues and for this book, behind the cute love story between Adam and Zayneb, there is a very angry girl who's trying to fight Islamophobia thrown in her way and there is a boy hiding his multiple sclerosis from his family. These are important issues to be discussed and the author managed to do so in a light tone. Magical!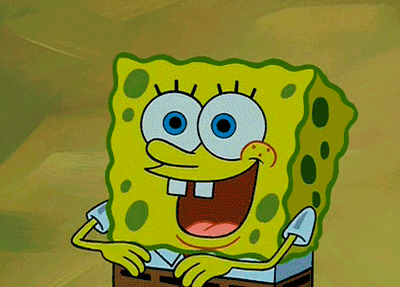 Love from A to Z shows me how it feels to live as a Muslim when you're a part of a minority group and most of all, remind me of all the things that I love in Islam and what I love in being a Muslim.
"But then didn't you say you like being Muslim because there's peace in it?" "Well, I'm looking for it, for the peace in things. That's why I'm a Muslim. It's someone who knows there's more to life than just going through it, letting things happen. I make sense of everything, that there's more to it than just me and my worries, knowing it's all connected."
In this book, she opened my eyes even more to a very serious issue that is Islamophobia. I had seen it before; in Youtube comments of a Muslim Youtuber video, from the stories of my teacher who studied abroad, from people tweets, I've seen pictures of sisters, brothers and children that grow up in war and I was angry for them but when I read this book, I was in Zayneb's head and I realized I was never angry enough.
The main character, Zayneb, was very expressive of her thoughts on Islamophobia, she was angry for her oppressed community and she actually tried to do something to fight against hateful voices towards Islam. I realized I had been living in a safe bubble among the Muslim community but I never actually play a role in something that can actually help my Muslim brothers and sister. The characters; Zayneb, Kavi, Ayaan and Noemi

inspire the readers to be dauntless in voicing their opinion and the truth in a brilliant way

, without any violence, proving every anti-Islam assumption wrong.
That itch in your heart was put there by God. Your bravery, too. Don't let anyone squash it- it's like squashing the source of it.
Another thing that I really enjoyed reading in this book was the friendship between the DIS crew and Adam. And also how accepting they were of Zayneb's expressive personality; they accepted her the way she was instead of being weirded out when she sounded her opinion. It still amazed me that
friendship can bloom and transcends race, faith, appearance and every other thing that generally identifies a person.
I would love this book even more if there was more story about their friendship, though. I'm a sucker for healthy friendships.
And lastly, of course, I love how cute the love story between Zayneb and Adam was. CAN I GET MY OWN ADAM ALREADY? These days, when I read an insta-love story, my brain instantly rejects it but when I was reading this book, it seemed like that part of my brain was switched off. I fell in love with their story as they fell in love with each other. I love how they couldn't resist each other even when they realized they were so different from each other (opposites-attract trope here!) and when they finally accepted their differences, they worked really well together that I wonder if I will ever have that kind of relationship (lolbutseriously).
I also love the author's take on "following the rules" because I've been wanting to see that in books for so long.
Adam and Zayneb's love story, while being very cute, is very halal at the same time.
The Muslim romance portrayal in this book is so far the best I had read in YA (even the romance I read in Bahasa Melayu are defeated) and I really appreciate it. I never thought that a very good Muslim romance representation and cute romance could ever be in the same book and this book proved me wrong. This book is unapologetically Muslim and I really love this book for that.
All in all, I love this book so much and deserves all the stars in the world I can ever give.
Recommended for: Everyone who enjoys cute halal romance, diverse read, accurate Islamic representation in YA books, opposites-attract trope