July had been better but my emotional phase hasn't really passed. Here are some songs that help me get through life so far.
When Gilbert O'Sullivan sang "To think that only yesterday, I was cheerful, bright and gay. Looking forward to who wouldn't do the role I was about to play. But as if to knock me down, reality came around and without so much as a mere touch cut me into little pieces" my heart breaks too.
I've seen lonely times when I could not find a friend
Me too.
Every rose needs the rain sometimes
I wrote this in my journal a few weeks back and personally, for me, this line from the song is somehow cheering me.
Because some good old song is the gold.
If our grave was watered by the rain
Breakeven (pretty much all The Script's songs)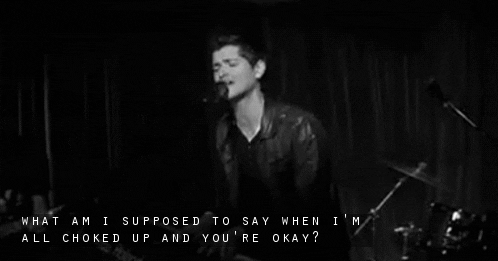 Well, The Script is one of my favourite bands and all of their songs are lyrically and musically amazing.