As a student that's busy with my study, co-curricular activities and a lot of other things, I sometimes have no time to go out, not even for buying the things I need. It's so hard to find the time since my school scheduled a lot of things for the students and we barely find time to relax. The only person I can depend on to buy my necessities is my mother, and even her is so busy with the teaching and managing my little brothers as well as the household.


A few years back, we discovered a thing called online shopping. And we fell in love with online shopping instantly; it was love at first sight. We live in a place where the only sophisticated place to shop is Watson and the biggest supermarket is, well, Milimewa. Shopping malls only exist in cities and the nearest city to my hometown is 2 hours away. So online shopping is the most perfect option for us!
These days, we'll find a lot of medium to shop online. However, we'll rarely find an online shop that fits almost all of the good criteria of an online shop. Nothing is perfect, but today I'll introduce to Ezbuy, the online shopping website that I just discovered and love and I'll make you fall in love with Ezbuy as well.
To all of you who aren't familiar to what Ezbuy is, well, Ezbuy is a

dedicated provider of professional online services

, which has evolved to now include their own global shopping platform.

Ezbuy provides shopping service from China, Taiwan, the USA for Singaporeans, Malaysians, Australians and Thai people.
The reasons I love Ezbuy:
REASON 1: IT IS WAY EASIER, CHEAPER AND FASTER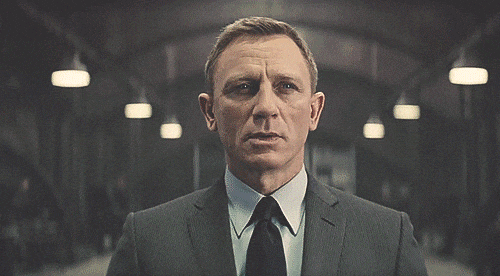 It is sad when you're separated with your lover by South China Sea but when it becomes a barrier from you and the things you want to buy, it's so much more upsetting. No worries, folks, because with Ezbuy, you can buy all the trendy goods overseas without having to take a plane or do anything that requires your energy! It can be on your phone, laptop, as long as it is online. In addition, the shipping fee is very much affordable even when the things you order are from other countries.
With Ezbuy,
the shipping cost would be cheaper
because Ezbuy inspects the product you buy to ensure its quality and repack the parcel by removing excess packaging to make it less bulky, hence lowering the cost of local postage fees borne by us. When buying things online, I usually forget about the wallet-emptying shipping fee; I just put everything I want into my cart because they all look so cheap! In the end, during checkout, I need to untick a lot of things that I put into my cart before just so that I can afford the shipping. With Ezbuy, that is not a problem anymore!
REASON 2: 3 MAIN LANGUAGES
I had a countless experience of needing open a shopping website with Google Translate opened on another tab, especially shopping websites that originated from China, Japan or Korea because they don't provide English version of the webpage or even if they do, only half of the words on the webpage are translated. It is very time-consuming and to be honest, is not my ideal online shopping atmosphere. If you experienced this same situation before, worry not, because
Ezbuy provides 3 main languages which are Malay, English and Mandarin.
REASON 3: YOU CAN GET A PRIME ACCOUNT!

Prime is
a membership programme which guarantees your shopping fee to be fixed at a flat rate of RM8.80 no matter how big or how much it weighs and the quantity of items bought per checkout.
So convenient! You can get a trial for prime account for 5 days at
only RM18.80.
For a 1 year membership, it is priced affordably with
only RM188!
REASON 4: COUNTLESS KOREAN-ORIGIN PRODUCTS AVAILABLE!
I'm pretty sure that almost 70% of Malaysians are obsessed with Korean products, just like me. Maybe it's skincare products, their fashionable and comfortable clothes, cute stationery or anything, really. Maybe you're a fan of Ulzzang fashion, maybe you're aiming for that glowing face just like theirs or like me, is curious about some Korean foods. On Ezbuy, the Korean products that are available are not just skincare products, but also range from foods, cosmetics, clothes and a lot of other things! Now all of you who are Korean products obsessed, just like me, go to their website and
register
!
Not to mention, when you
register
, you will get free RM15 voucher! Isn't that amazing? And after you
register
, whenever you invite your friend to register,
you will get RM15!